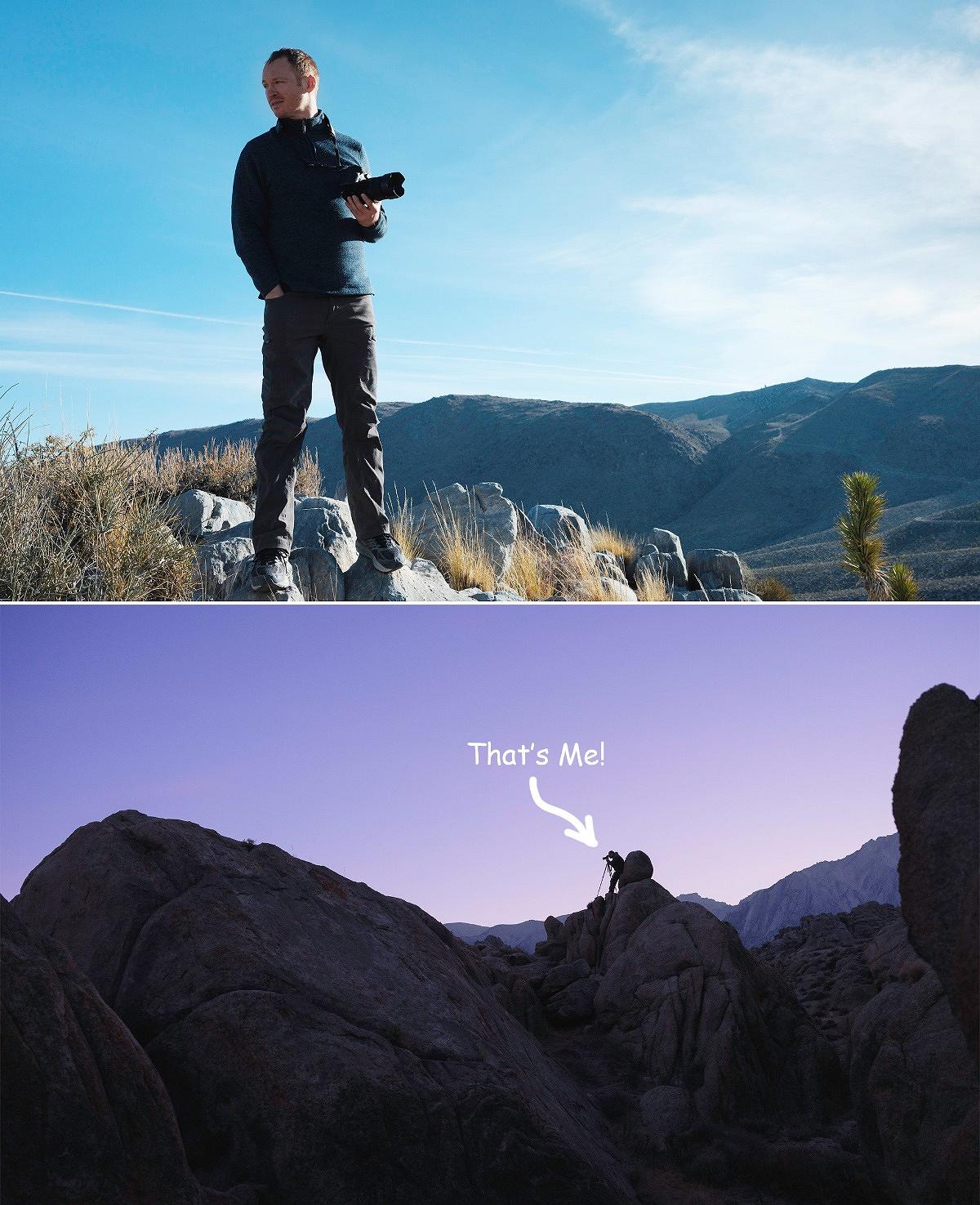 I first became interested in photography somewhere between five and ten years old. My dad had a substantial National Geographic collection, and I recall studying the photos and wanting to make my own. Around this time, we went on our annual family camping trip to Bench Lake, near Mt. Adams.

I recall being given a disposable point-and-shoot, which I used to photograph wildflowers. Excited to see the results and compare them with National Geographic, I was quite disappointed when I discovered my photos lacked the vibrancy and compositional prowess I saw in the magazine.

Several years later, on another family vacation, a guy in a camera shop told me the secret to those vibrant colors was a film called 'Velvia.' This propelled me to dive into photography with renewed interest. In High School, I enrolled in B&W film photography, and due to a confluence of events, I was left in charge of running the whole darkroom my senior year.

I continued studying photography in college and worked at the Photographic Center Northwest after graduating. In the following decade, I tried my hand at commercial photography. It was during this time that the digital revolution took place. Film became increasingly expensive and challenging to work with. Digital was still in it's infancy, and artistically, the results were uninspiring. My interest in photography ebbed.

Fast-forward to the release of Fuji's first medium-format digital camera, and finally, there was a camera system on the market that began to approach my artistic aspiration, and cost less than a down payment on a house. I'm not a fan of deus ex machina endings. However, in this case, the march forward towards increasingly better technology has re-inspired me artistically.

I believe in using the best cameras and equipment I can afford. I don't care about current photo trends, I'd much rather study deceased photography masters. It is my goal, before I die, that I have at least one or more photos on display in a museum somewhere. With the rise of Instagram and social media, there is a trend towards every individual being their own brand. Photographic tastes have skewed more and more towards advertising aesthetics to generate clicks, follows, and sell the dream of a particular lifestyle. This doesn't interest me. I'd much rather document real emotion, genuine connection, and show the beauty in things as they are.

- Erik Braziunas